Waveform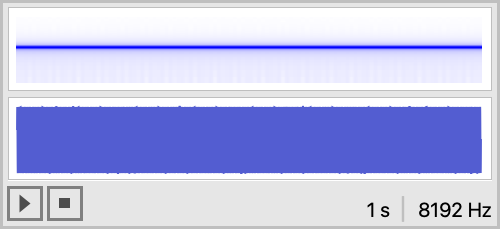 creates a Sound object that is a standard waveform of type type, having a fundamental frequency of freq hertz, and a duration of dur seconds.
To use , you first need to load the Audio Package using Needs["Audio`"].
Waveform[

type

,

freq

,

dur

, Overtones->

n

] creates a standard waveform with

n

overtones.