Line Numbering
---
The Mathematica code editor has many useful customizations. One example is to show line numbers with files, which can on occasion aid with coding.
To display line numbers, right-click in the right margin of an editor window and the popup menu lets you set line numbers for this file.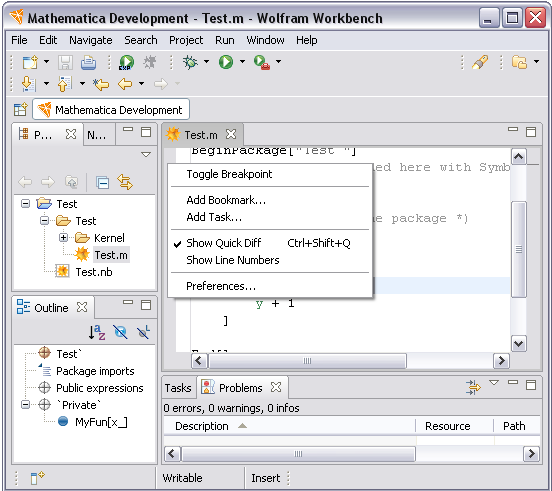 An alternative way is to set the text editor preferences from the menu bar. Choose Window > Preferences, then open the tree view General > Editors > Text Editors.