Upgrade Wolfram Enterprise Private Cloud via a Command-Line Interface
Sign in to the Wolfram User Portal
Begin by signing in to the Wolfram User Portal: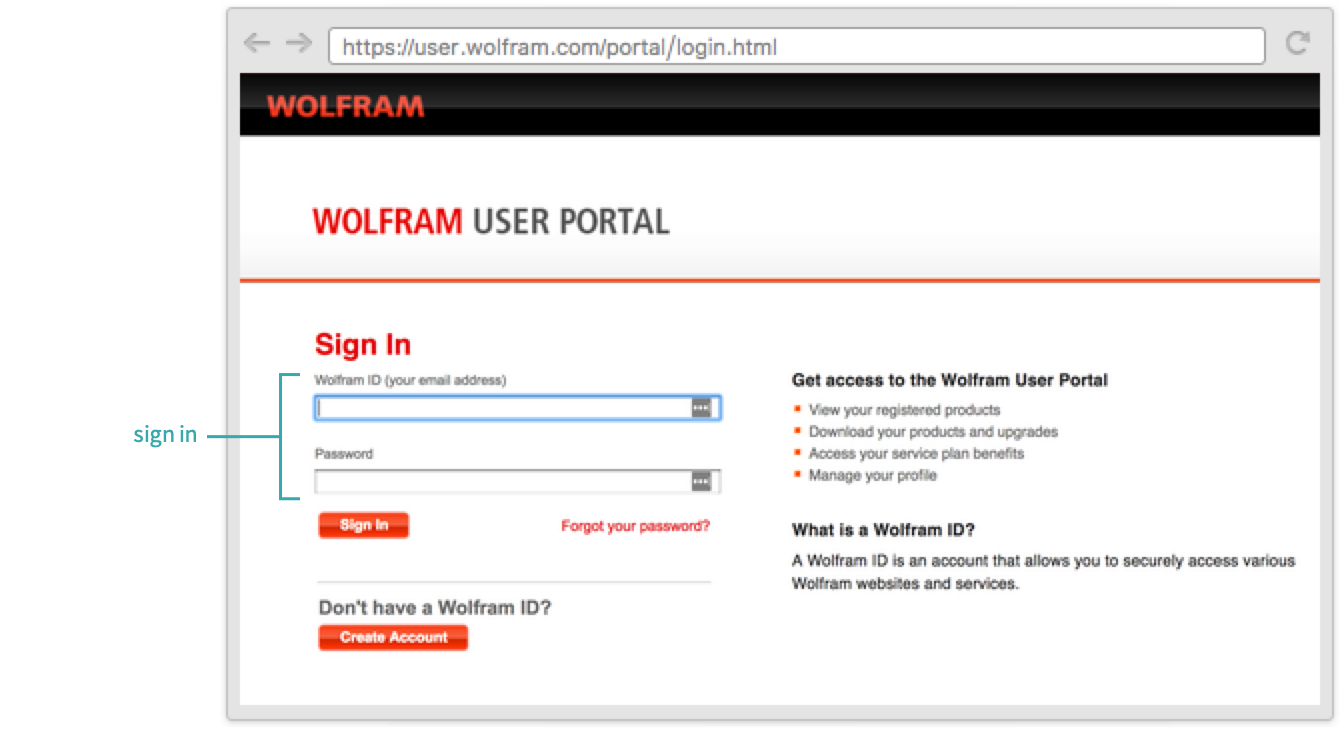 Navigate to the Wolfram Enterprise Private Cloud (EPC) downloads page
Select My Products and Services and click "Get downloads" for Wolfram Enterprise Private Cloud (EPC):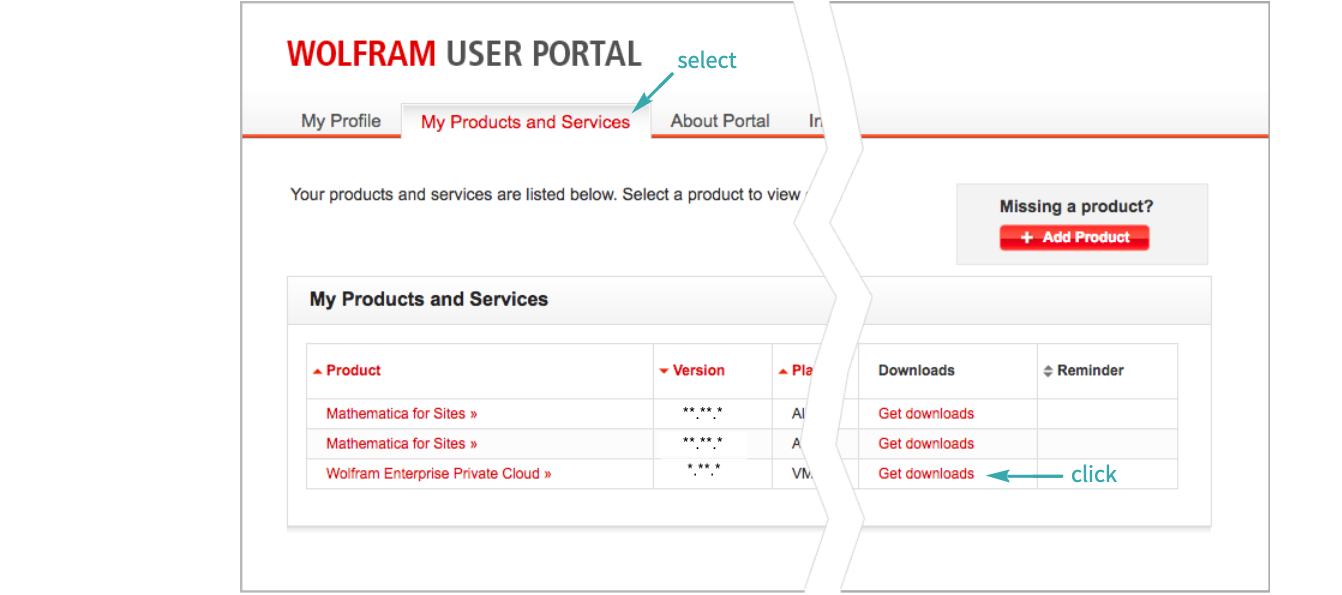 Download the latest version of Wolfram EPC
In the "Downloads" section at the bottom of the page, select Current Version and click the "Download" button for Wolfram EPC:

Transfer the downloaded update to your EPC
Move the update file you downloaded onto your EPC:
$ scp WolframEPC-1.38.1.tar username@YourEPC:/wolframcloud/updates
Connect to EPC using ssh
Update EPC
Go to the updater directory:
Run the update command:
You will be prompted for the components you want to install. For optimal performance, accepting the defaults is strongly recommended.
Configure the updated EPC
When the update has completed, configure EPC:
Configuration will prompt for the database user name and password.
Restart system services
When configuration has completed, restart system services:
$ sudo fab stop_all; sudo fab start_all
Your EPC is now upgraded and operational.