Tech Notes provide a deeper look into a paclet's functionality.
Click on the icon for the Tech Note tab and then click the New Tech Note button: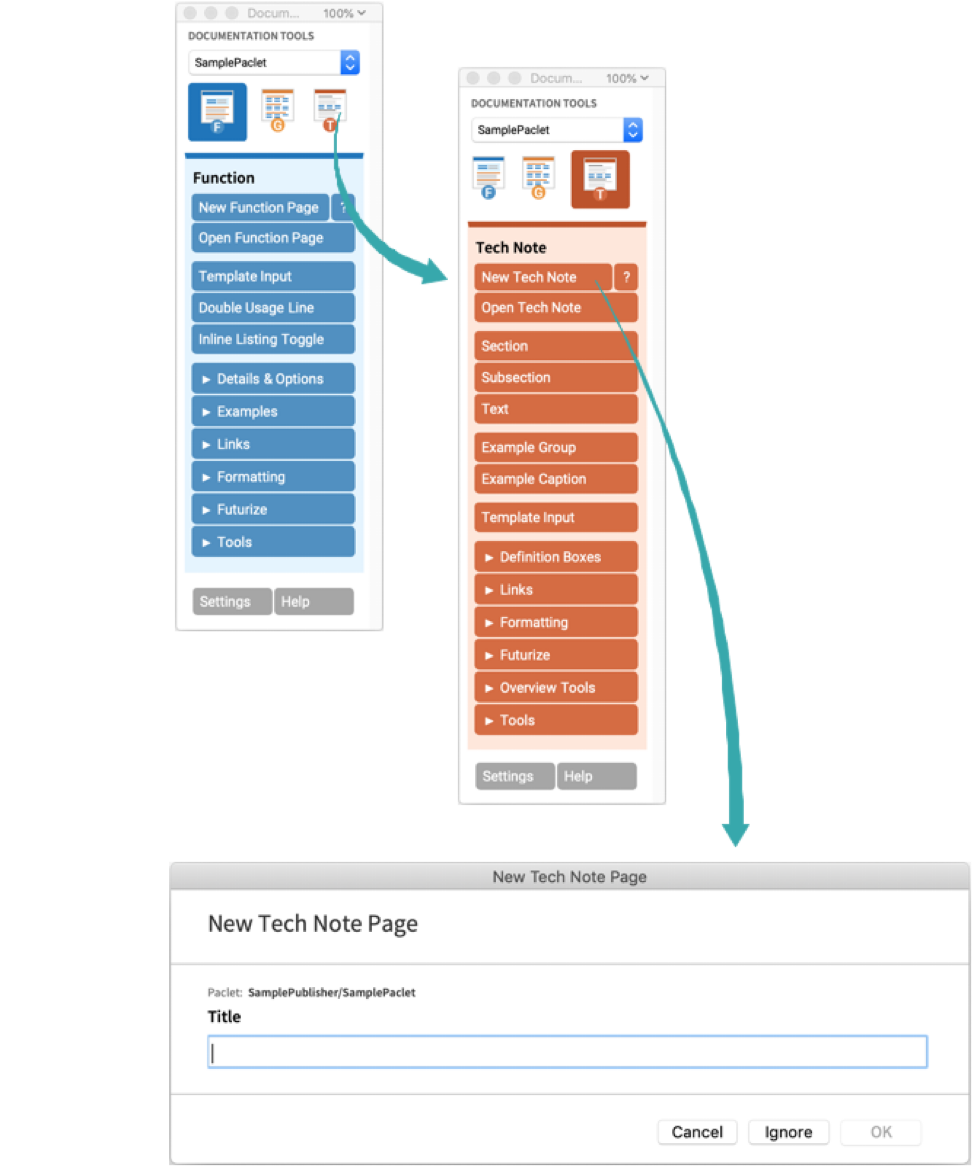 After filling in the Title field and clicking the OK button, a blank tech note is created in the Documentation directory of the paclet: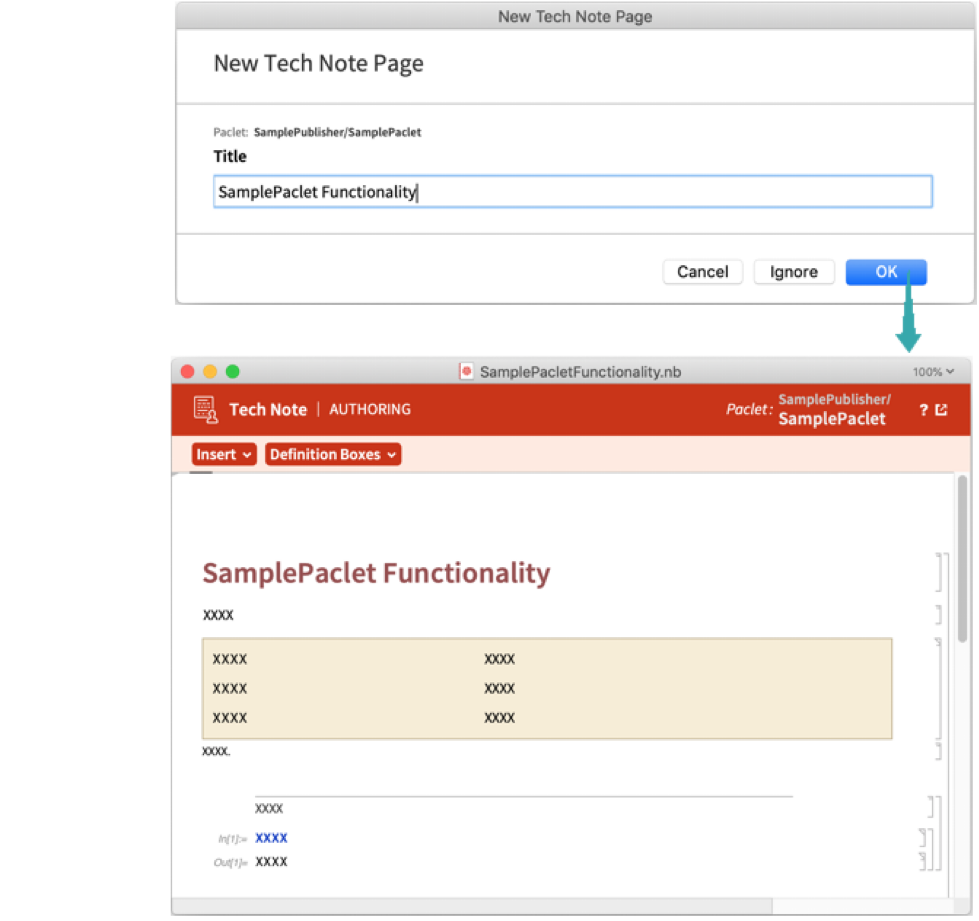 Fill in various pieces of text. In the table's left column type in various paclet functions and in the right column insert brief descriptions of what each function does:
Select functions in the left column of the table:
Use the Template Input button to link them one-by-one: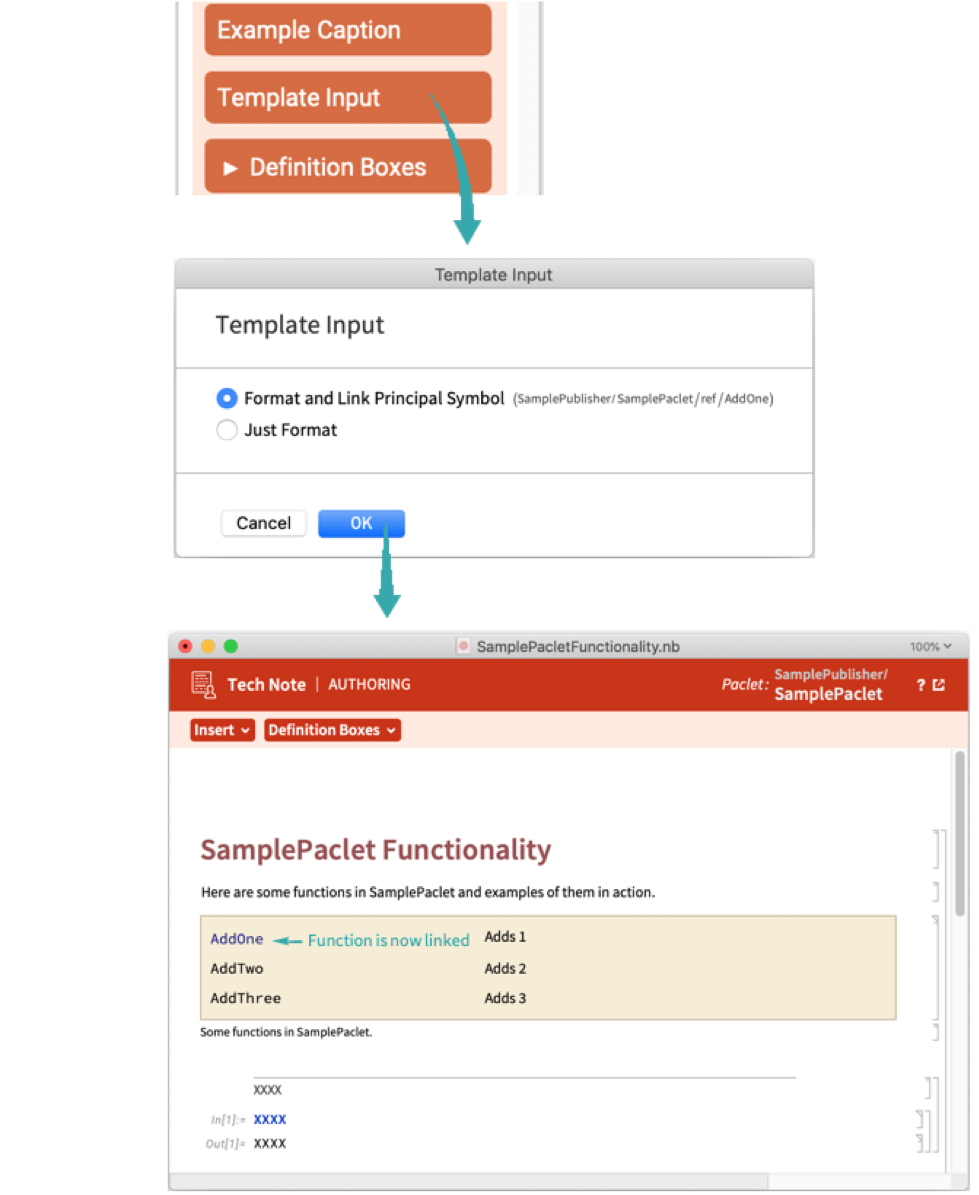 Functions in the left column are now linked by repeating the above steps:
Also provide examples of how the paclet's functionality may be used:
You can also ignore the tech note name and fill it in later.
When you fill in the name of a tech note, it automatically populates the metadata for you. If you ignore the tech note name, you must fill those in yourself.