Activate Wolfram Enterprise Private Cloud When Your VM Has External Internet Access
Obtain an Activation Key
Sign in to the Wolfram User Portal and select the My Products and Services tab. Click Wolfram Enterprise Private Cloud and then View Activation Keys. Keep this window on screen for the next step: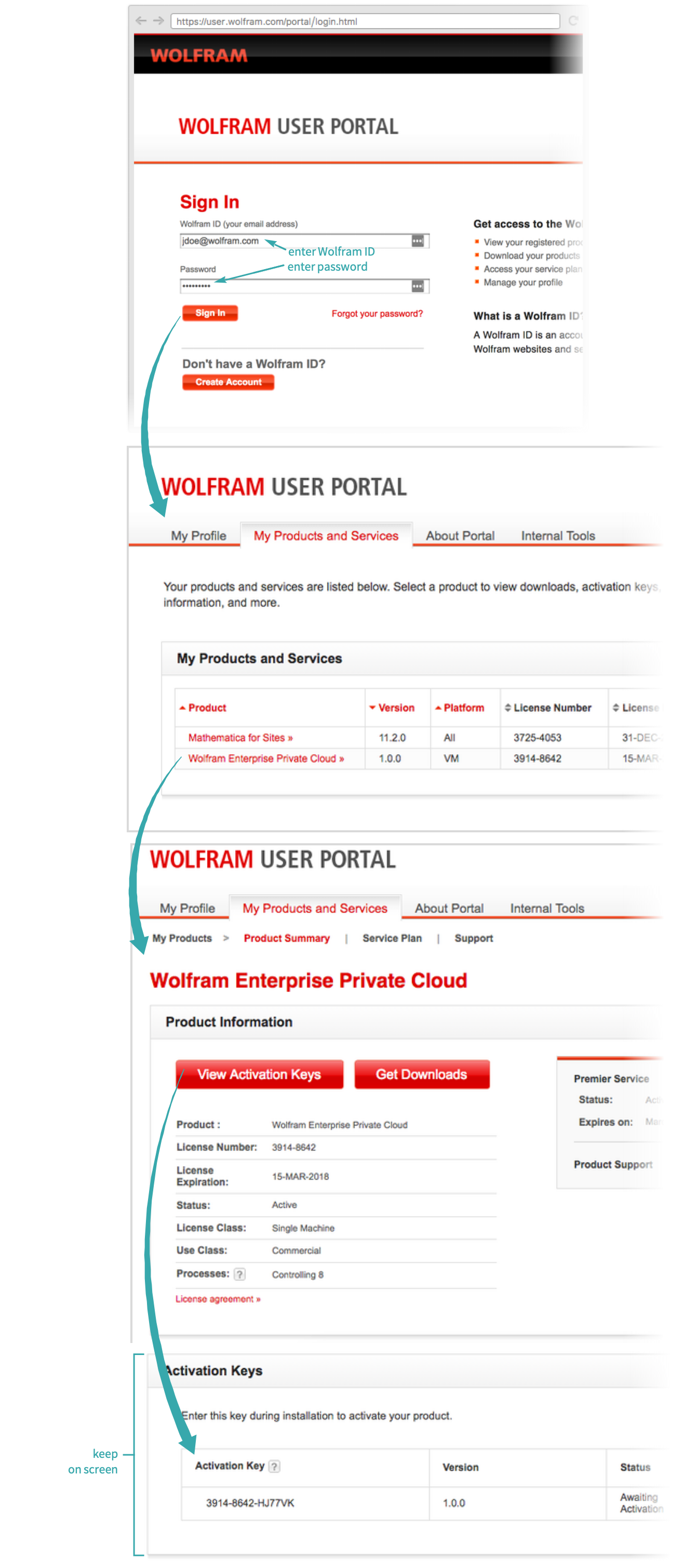 Enter Activation Key
Start your VM containing the EPC desktop and click Activate Cloud. Then enter your Activation Key in the dialog and click OK to complete the activation.