Open and Close Cell Groups
Interactively...
Double-click a group's cell bracket to open or close the group: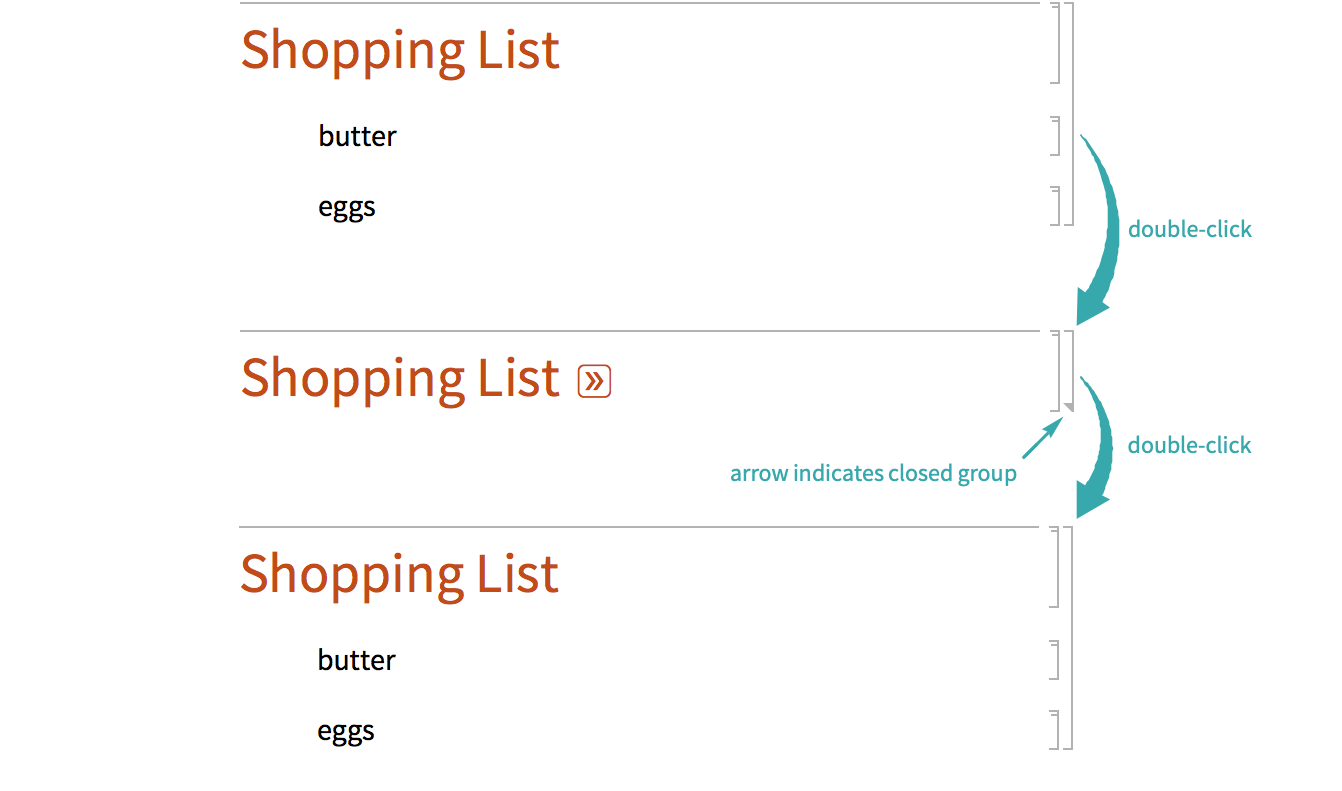 Click a closed group's opener to open it:

Using Menus...
Click a cell group's bracket to select it and choose Cell ▶ Grouping ▶ Open/Close Group (

) to open or close it: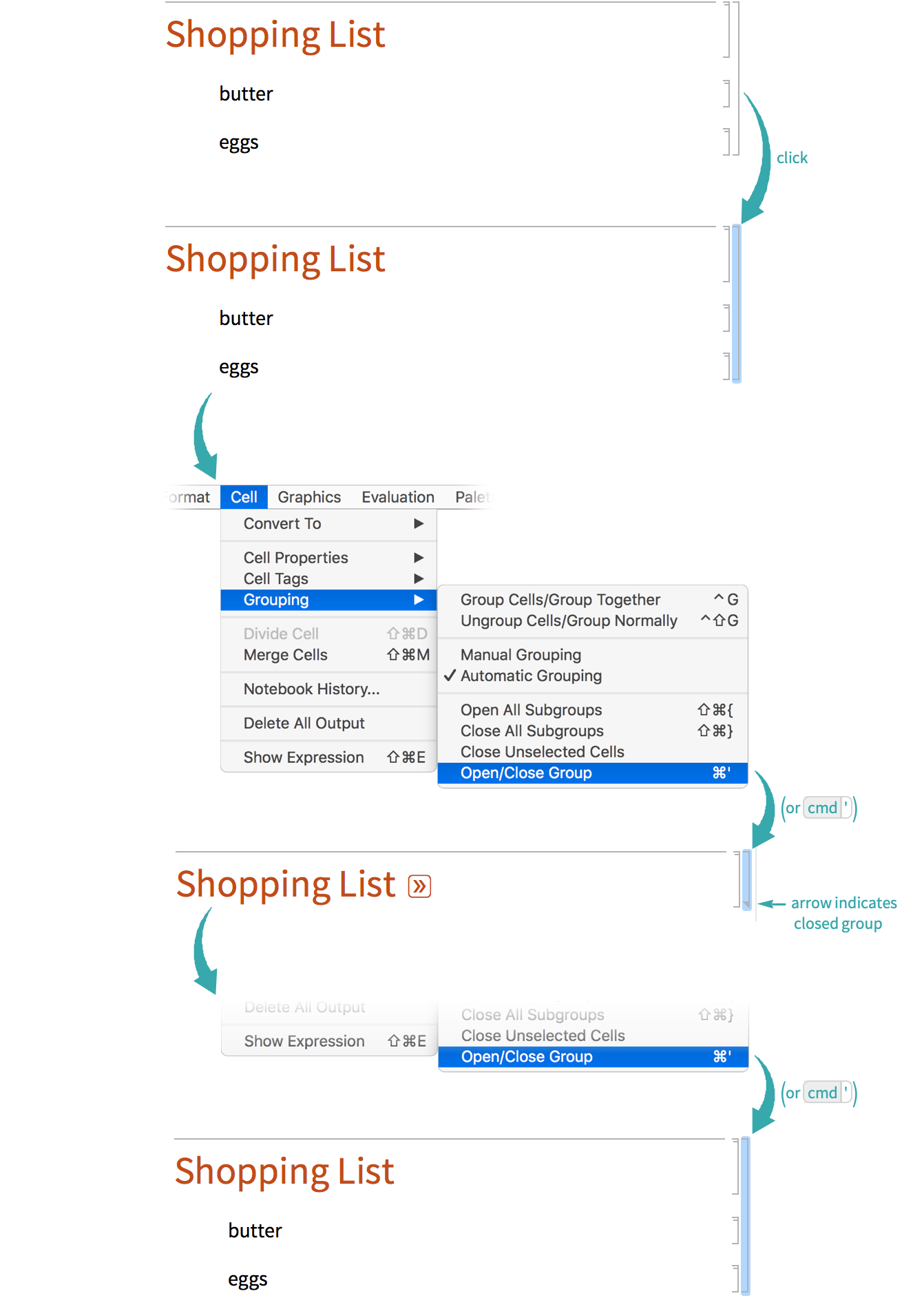 Notes
Depending on a notebook's style settings, cell brackets may not be visible until you hover over them, or not at all. If they are not visible at all, you can still open and close cell groups by double-clicking where the cell brackets would be. Cursor changes can help you locate the cell brackets.
Control the appearance of group openers or remove them completely with the
Show cell group opener icons
item in the interface preferences: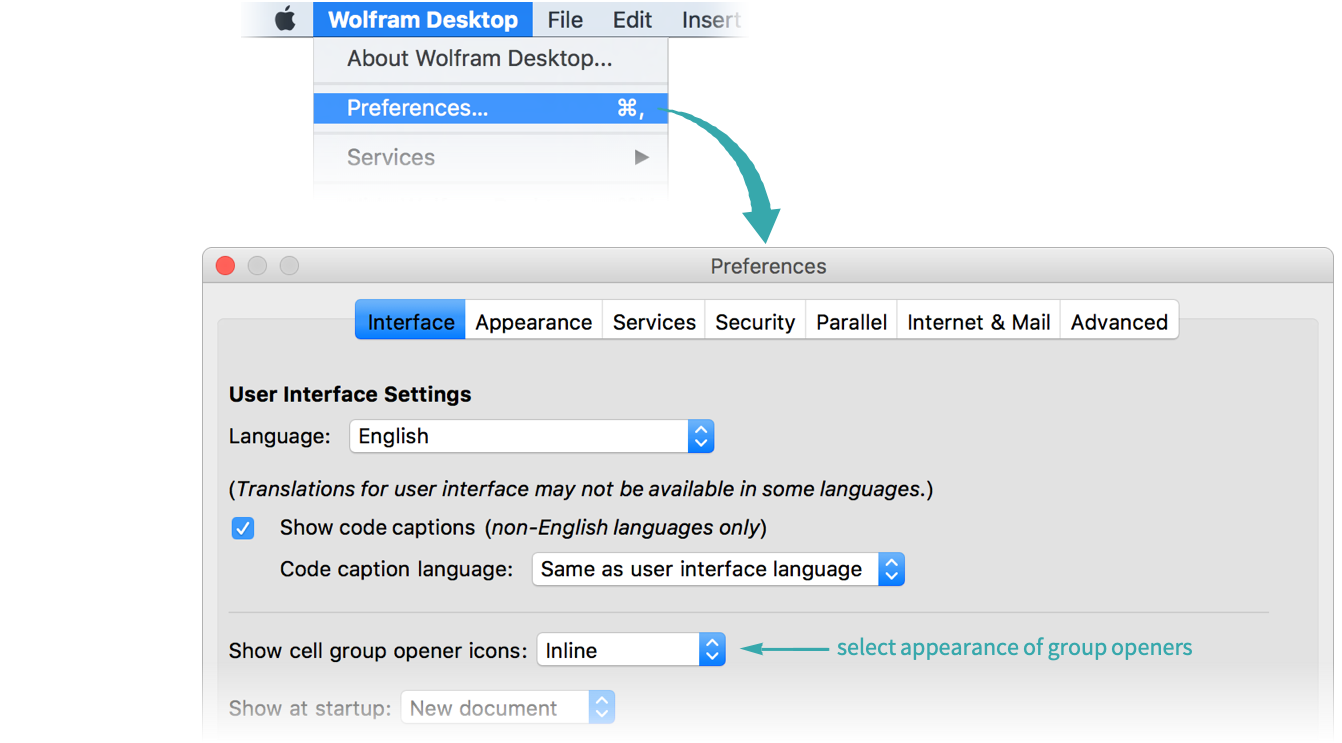 Double-click a group's cell bracket to open or close the group:
Double-tap a group's cell bracket to open or close the group: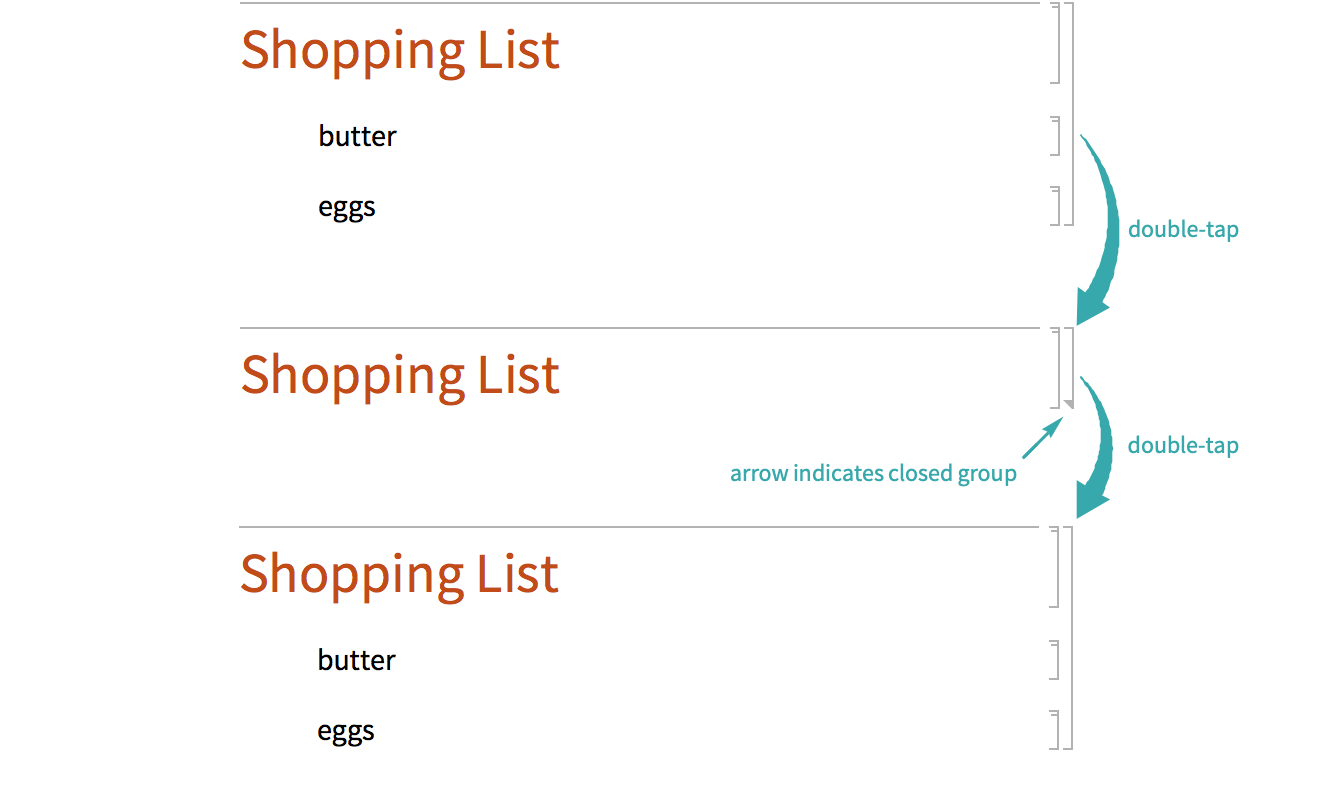 Notes
To make groups in a notebook easier to open, add opener controls with the
ShowGroupOpener
option: