Authoring Tech Notes Using Documentation Tools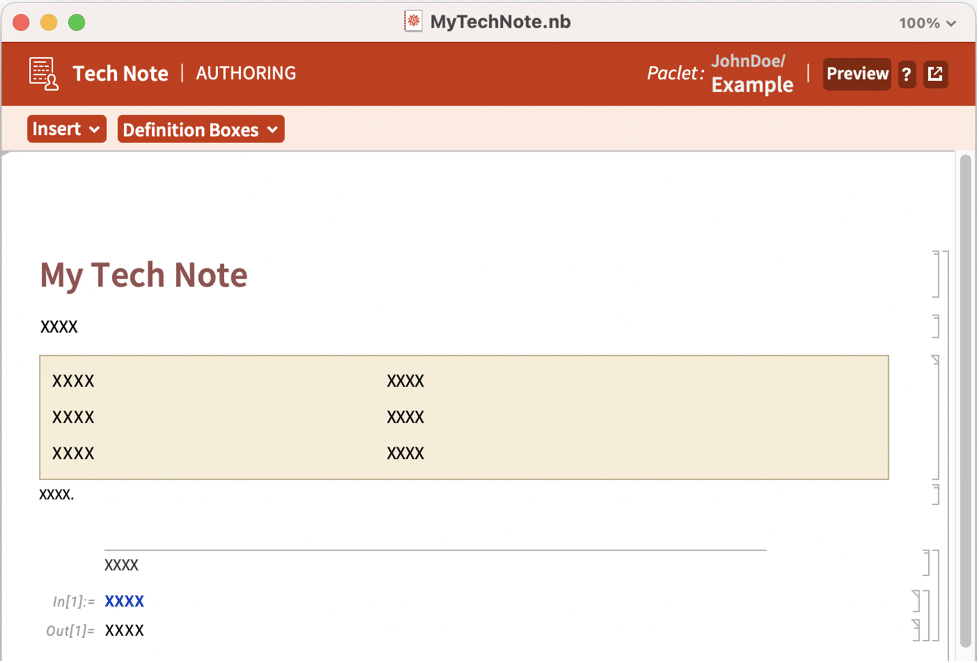 Note: The authoring notebooks contain a series of placeholders that will not be included with the build unless you explicitly edit them. These placeholders will typically contain four X's.
Note: A sample tech note can be found by clicking ? near the top of the Documentation Tools palette.

Here is a table before Template Input is used:

Here is what the table should look like after Template Input is used:


Note: Include only a few examples on the most important concepts mentioned in the tech note. If a user has a specific question about a function, they can go to the corresponding symbol page.