Authoring Guide Pages Using Documentation Tools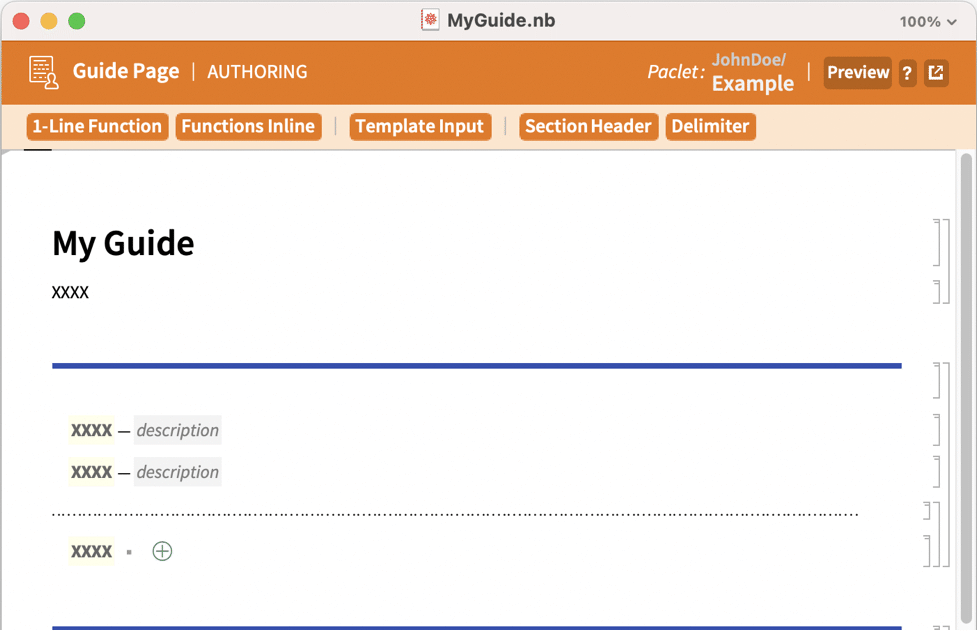 Note: The authoring notebooks contain a series of placeholders that will not be included with the build unless you explicitly edit them. These placeholders will typically contain four X's.
Note: A sample guide page can be found by clicking ? near the top of the Documentation Tools palette.