Interactively...
Choose File ▶ Save As (

) and select PDF Document from the Format menu before saving the file: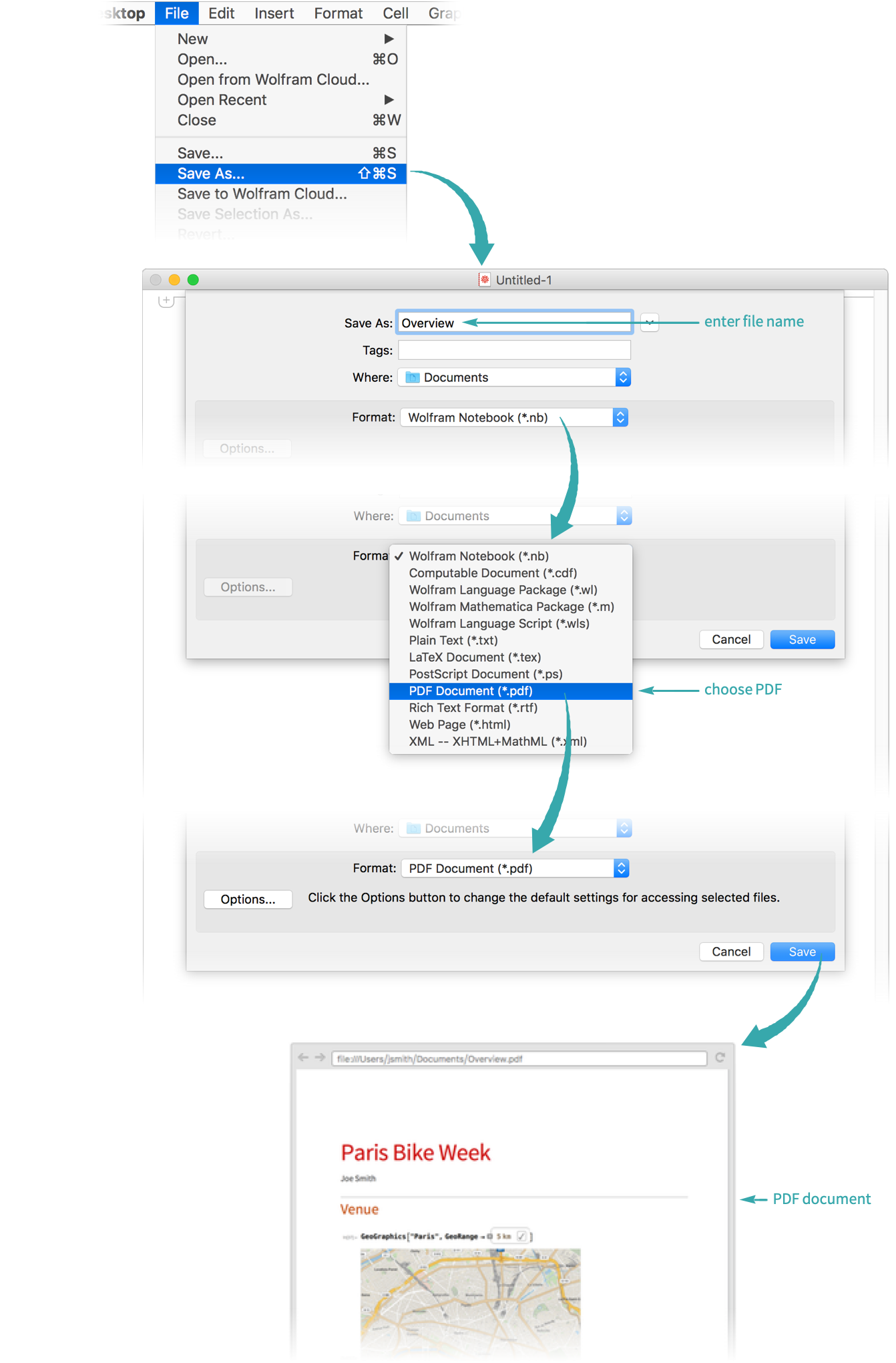 Save your notebook to the cloud file system
If your notebook is unnamed, click "(unnamed)" and enter a file name. The notebook is automatically saved to the cloud file system: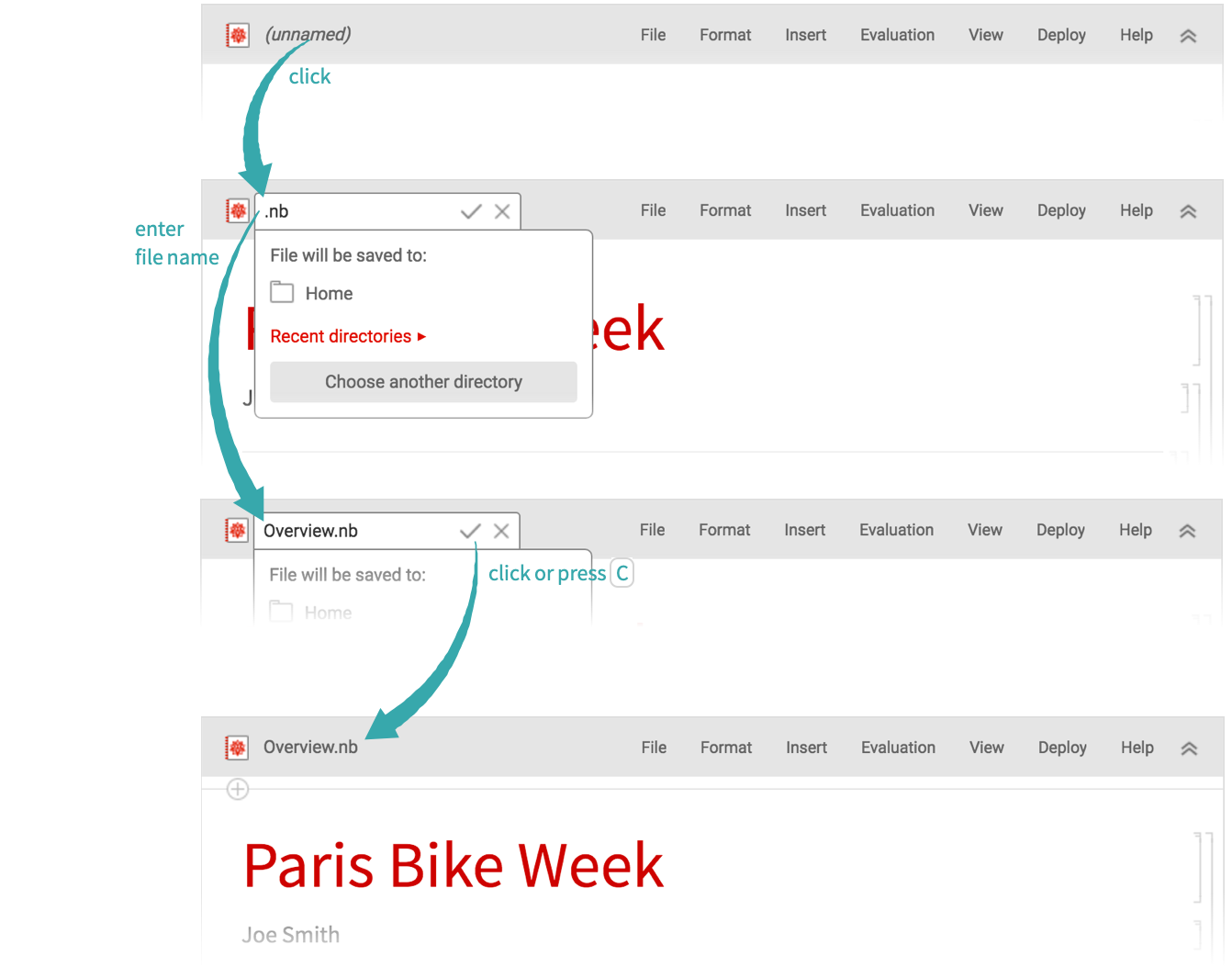 Export the notebook as a PDF
Get the Notebook expression of the saved notebook and export it as a PDF:

Open the PDF on the desktop
If it is not already selected, click the Cloud File icon (

), choose Home, scroll to the PDF file, hover over the file name and choose Open in Desktop from the drop-down menu: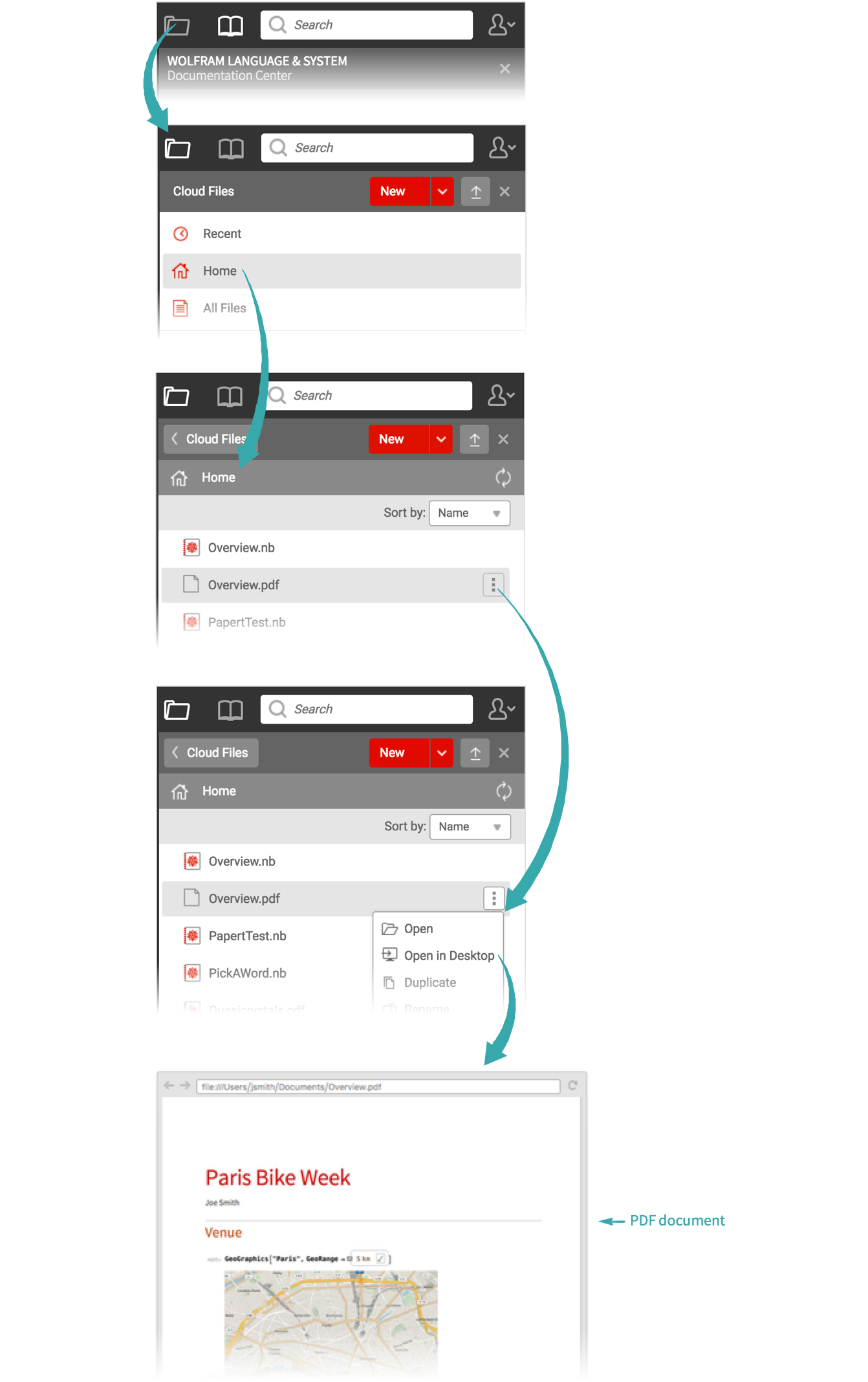 In some browsers,

Open in Desktop

will download the file but not automatically open it. Locate the downloaded file

—

most likely in your Downloads folder

—

and open it manually.