Switch between Working and Presentation Environments in a Presentation
Use the Working environment to edit a presentation. Switch to the Presentation environment to present it.
Using Presenter Notebook Controls...
Switch from working on a presentation to presenting it
Click Start Presentation in a presenter notebook toolbar to start a presentation: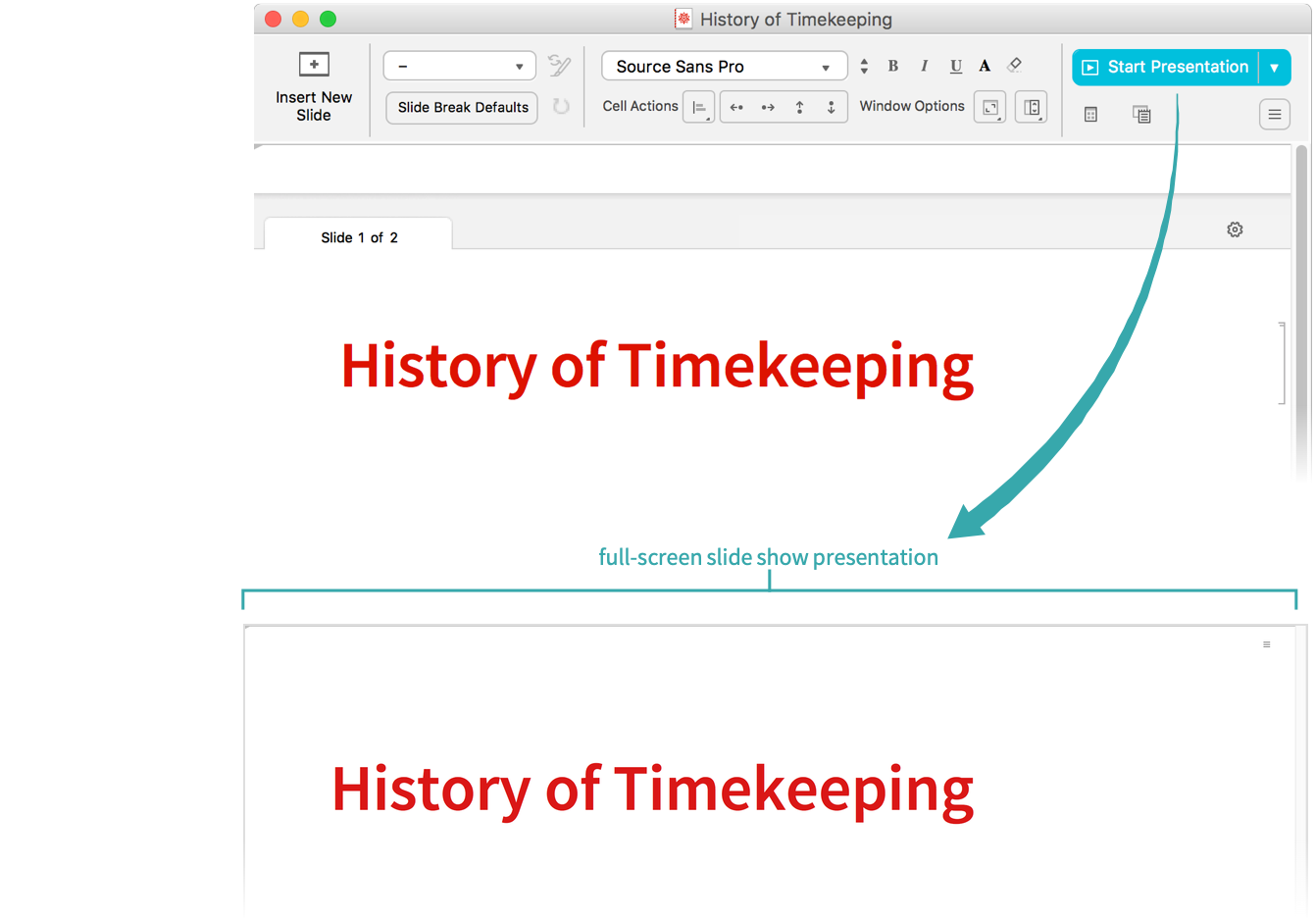 Switch from presenting a presentation to working on it
Click the menu icon in the upper-right corner of the screen (

) and choose End Presentation to end a presentation and return to working on it: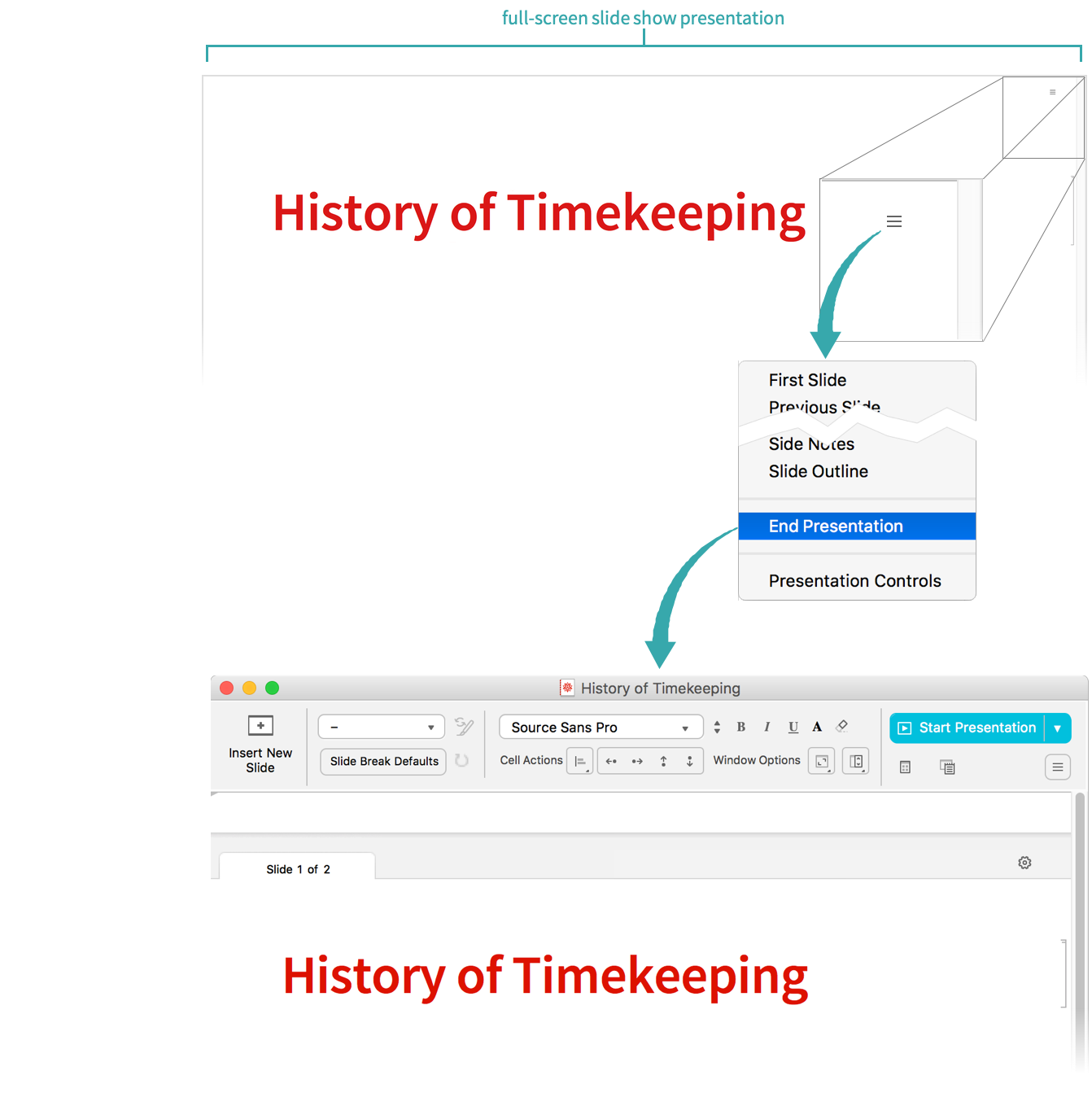 Using the Format Menu...
Switch from working on a presentation to presenting it
Choose Format ▶ Screen Environment ▶ Slideshow Presentation to start a presentation: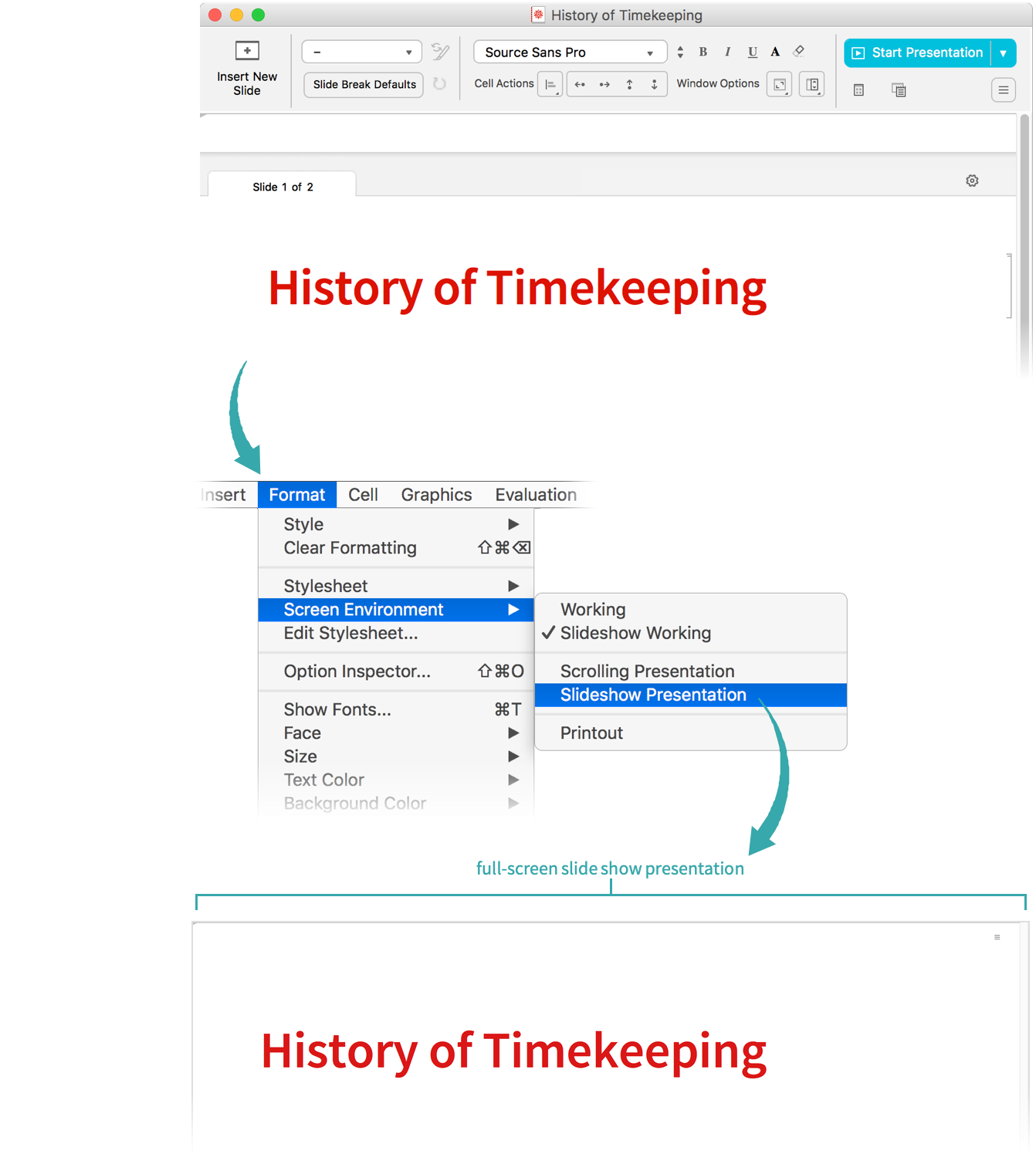 Switch from presenting a presentation to working on it
Choose Format ▶ Screen Environment ▶ Slideshow Working to end a presentation and return to working on it: