CloseKernels
terminates all parallel kernels from the list Kernels[].
Details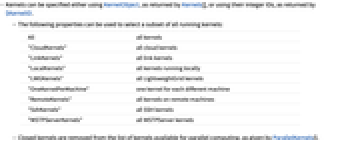 Kernels can be specified either using KernelObject, as returned by Kernels

[

]

, or using their integer IDs, as returned by $KernelID.
Closed kernels are removed from the list of kernels available for parallel computing, as given by Kernels

[

]

.