Simulation Center
—

Experiment Settings

The settings for a specific experiment can be changed from the Settings view of the Experiment Browser. Click the Settings tab to open the Settings view. It is also possible to set up default experiment settings that are used for all models that do not contain embedded experiment settings; see Options. The settings are divided into General, Advanced, Options, Input and Output.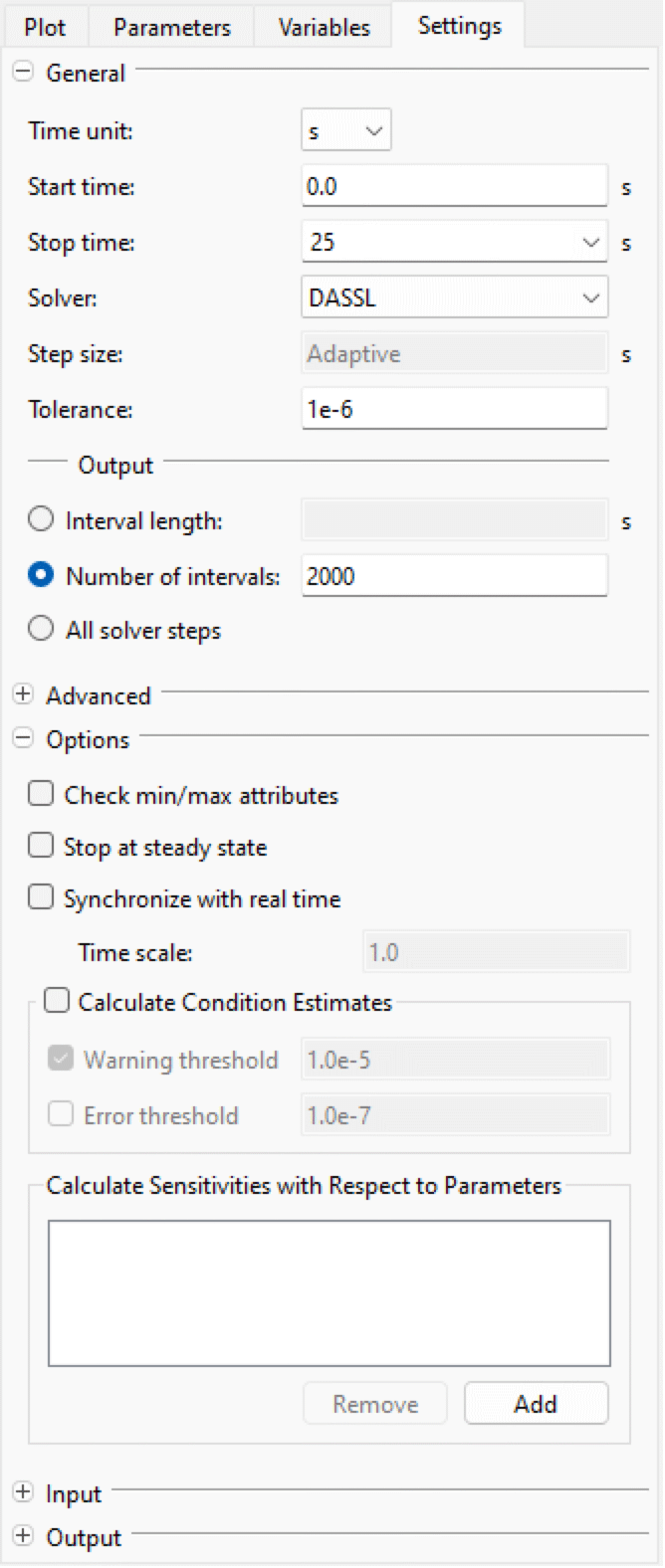 The Settings view of the Experiment Browser.
General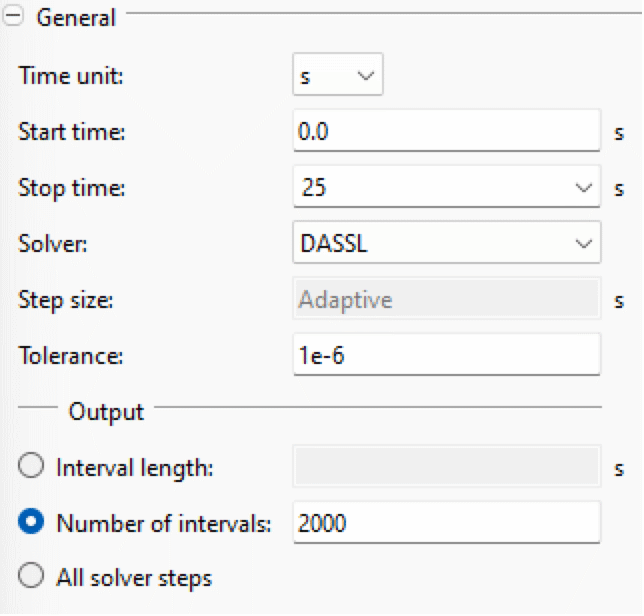 CVODES

: A variable step size and variable order solver that uses a backward differentiation formula method. The added benefit of CVODES is that it supports forward sensitivity analysis. For more information on CVODES, see https://computing.llnl.gov/projects/sundials.
Advanced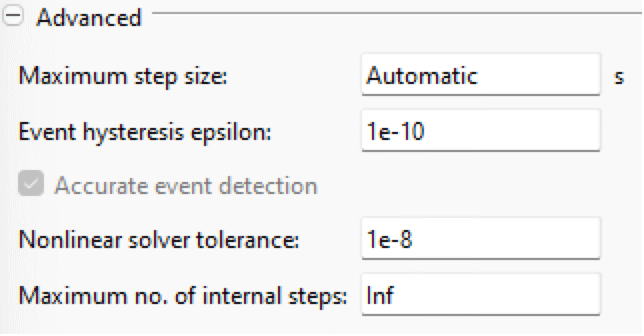 Discretized Continuous-Time Partitions

Settings for discretized continuous-time partitions.
Shows a list of all discretized continuous-time partitions with solverMethod="External". To view the states in a partition, click the number of states label. It is possible to select a specific solver method for each partition. There are three different solver methods to choose from:
The explicit method offers constant computation time, which can be desired in real-time scenarios. The implicit methods might need to be solved iteratively, so the computation time can vary; on the other hand, they offer increased stability that makes them more suitable for stiff systems.
Options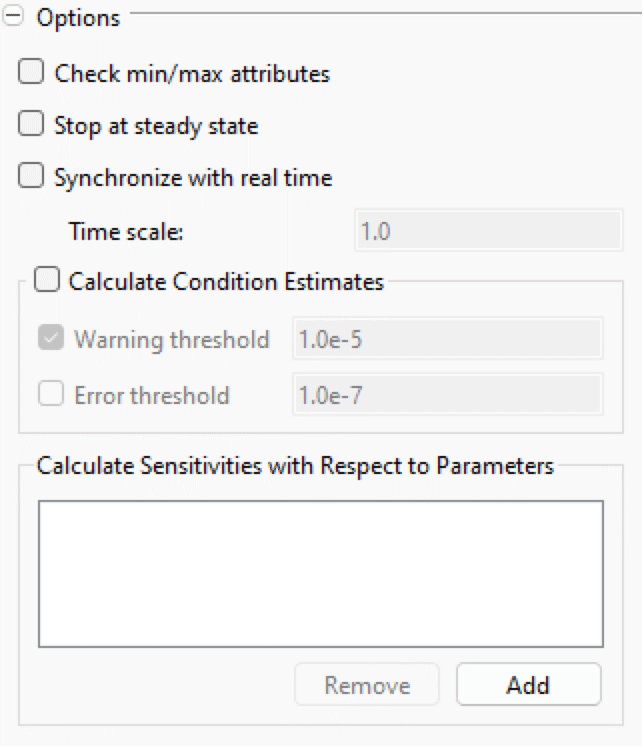 Synchronize with real time

: If enabled, the simulation will be synchronized with real time. That is, the simulation will be slowed down so that the simulation progresses with the same pace as real time. The real time will be scaled with the given

Time scale

;

for example, a time scale of 2.0 would mean that the simulation progresses twice as fast as the wall clock time, so two simulated seconds will pass during one real second.
Calculate Condition Estimates

: if enabled, the simulation will estimate reciprocal condition numbers for all systems where that is applicable; for more information, see Condition Estimates.
Input

Output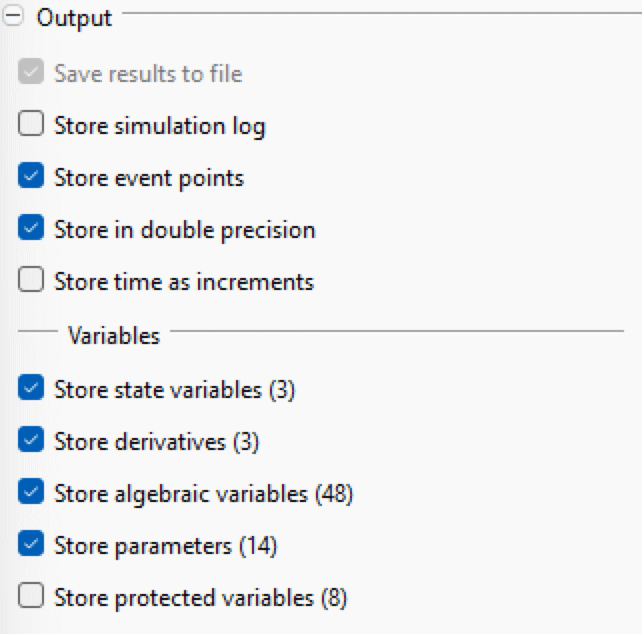 Saving Experiment Settings in Model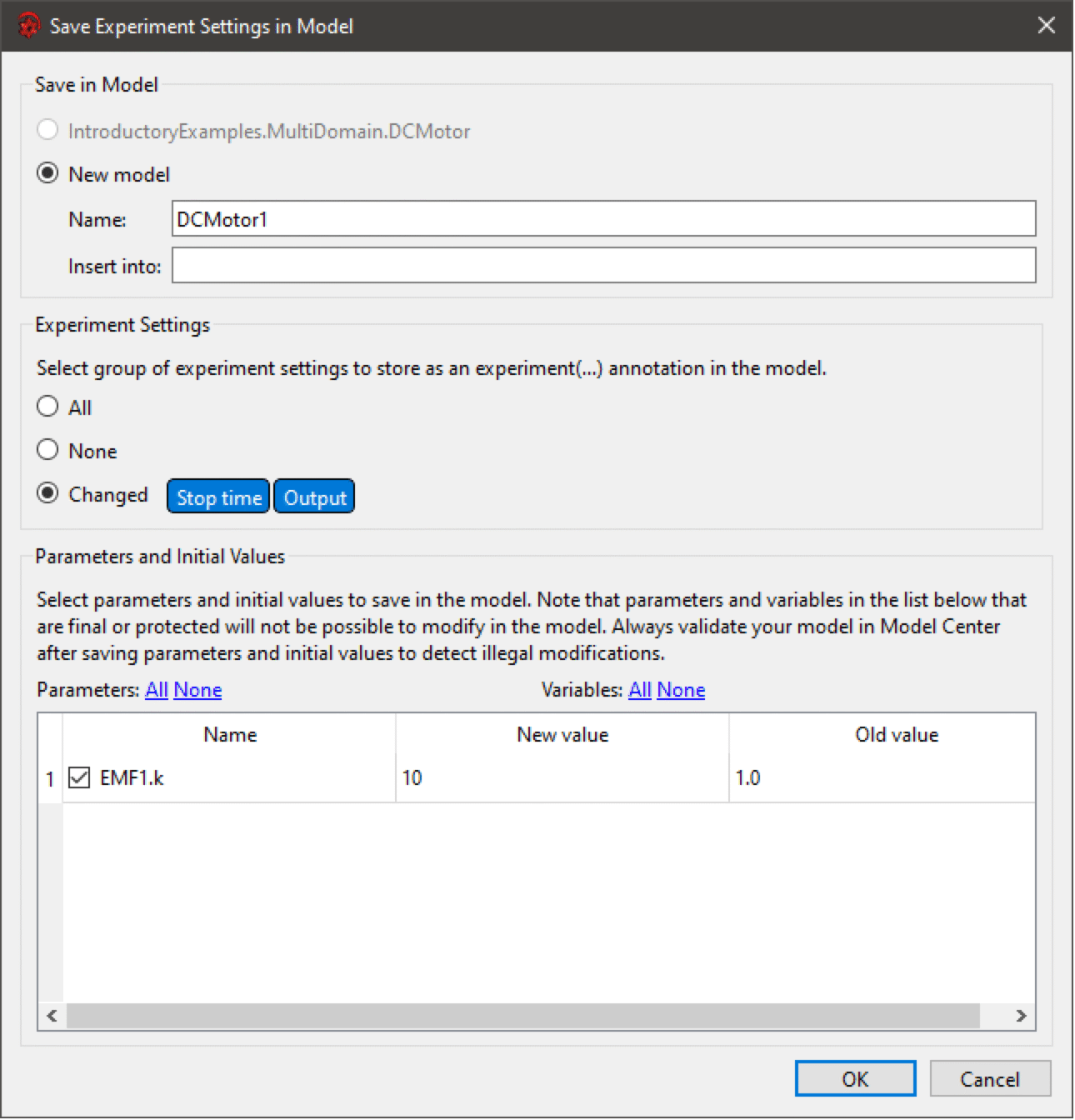 The Save Experiment Settings in Model dialog.
To save the experiment settings in the model, choose File ▶ Save Experiment Settings.
There are two ways of saving the experiment settings in the model:
Experiment settings, like time settings and solver settings, are saved using the experiment annotation. There are three possible choices for what to store:
Parameters and initial values are set directly or by using modifiers, depending on where in the hierarchy the variable is located.

After saving the settings, the model needs to be saved in Model Center for the changes to be permanent.