Change the Background Color of a Cell
Using the Menu...
Select a cell
Click the cell bracket of the cell whose background color you want to change:

Change the cell
'

s background color

Choose a color from the Format ▶ Background Color menu: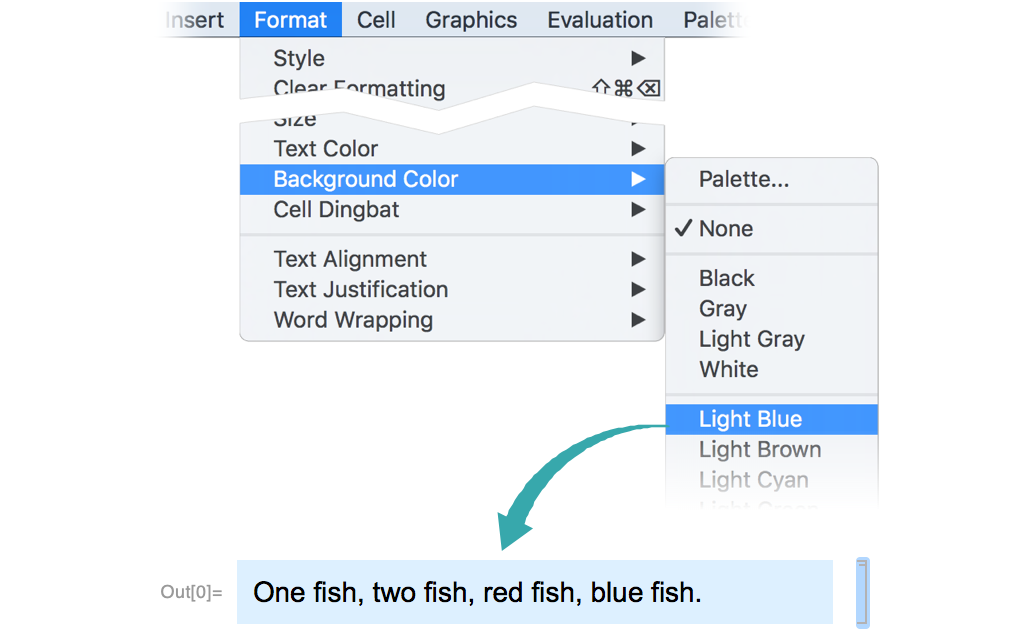 Programmatically...
Use the Background option to make cells with colored backgrounds:

With a Custom Button...
Make a styling button
Make a button that changes the background of the selected cell(s) to pink:

Use the button
Use the button to change the background color of a cell:

Custom buttons are useful for making styling toolbars. See Set Up a Docked Cell for more information.
Select a cell
Click the cell bracket of the cell whose background color you want to change:

Open the formatting sidebar
Click Format to open the formatting sidebar:

Choose a background color
Click the background color swatch and choose a color from the popup palette: