SourceLink
is an option for CloudObject and related constructs that specifies the source of the content given.
Details

The target of SourceLink for a particular cloud object is typically a notebook document that serves as the source for the content in the cloud object.
With its default setting SourceLink->Automatic, CloudDeploy takes the source link for the deployed cloud object to be the cloud object corresponding to the current notebook, if this exists.
Examples
Basic Examples
(1)
Deploy an object from a cloud notebook, automatically generating a link back to itself: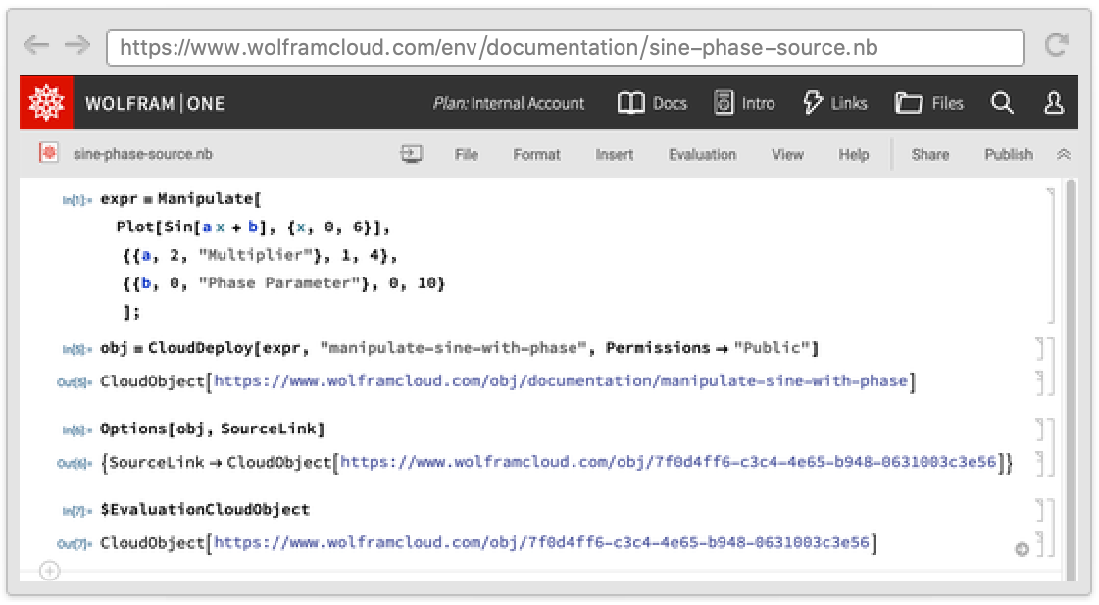 Click the deployed object link to view it with the "Source Notebook" link in the lower right that links back to the cloud notebook:
Deploy with a cloud notebook given as the source:
Introduced in 2016
(10.4)