Send a 3D model to a print service or local 3D printer.
Using an Online Printing Service...
Send a model to an online printing service. A browser window automatically opens to a page where you can order the model: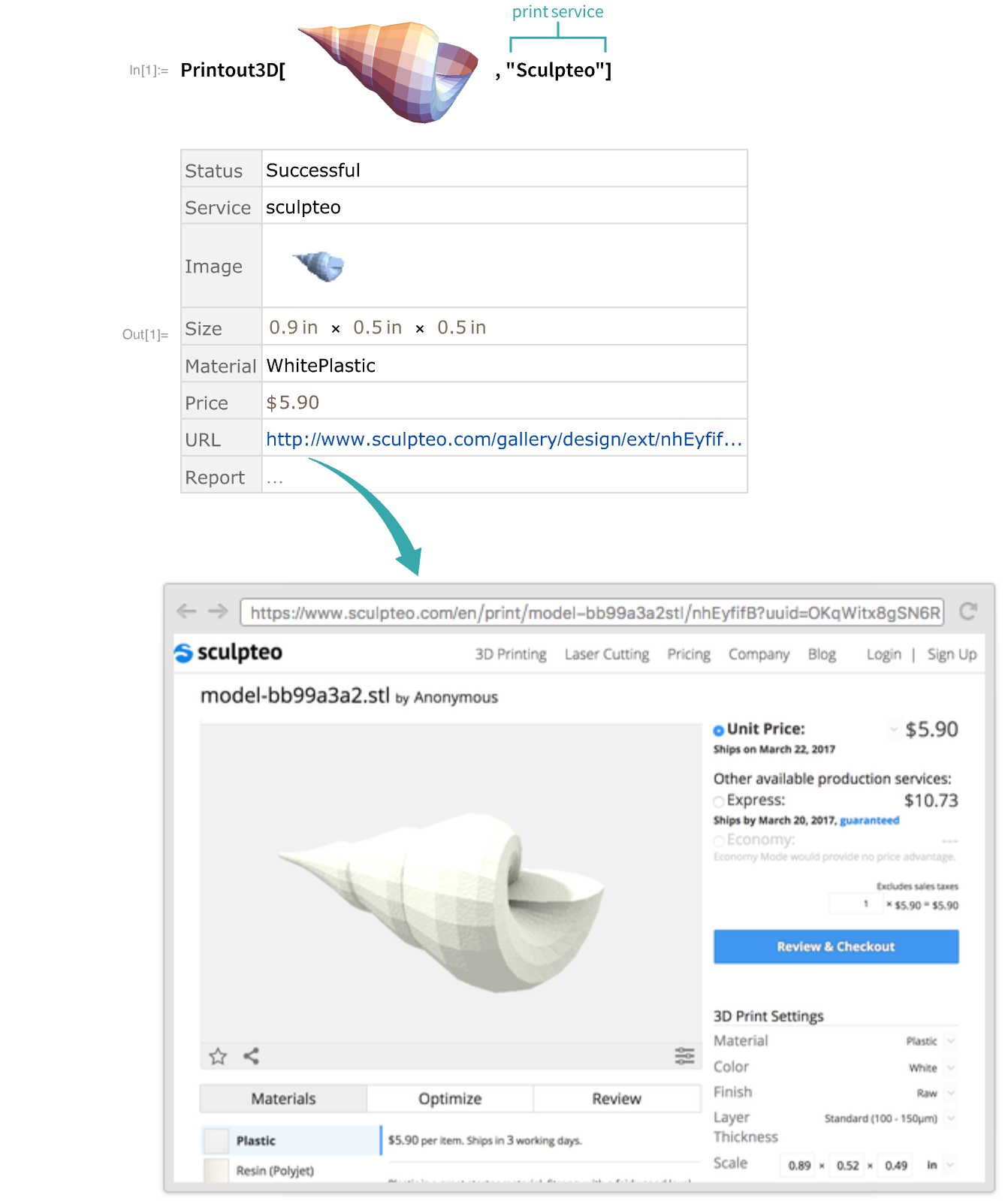 Supported 3D printing services include

"

IMaterialise

"

,

"

Sculpteo

"

,

"

Shapeways

"

and

"

3DHubs

"

. Use of these services is subject to any associated restrictions and may require additional licensing and fees.
Using a Local 3D Printer...
Send a model to a local 3D printer. The printing application for the local printer opens automatically: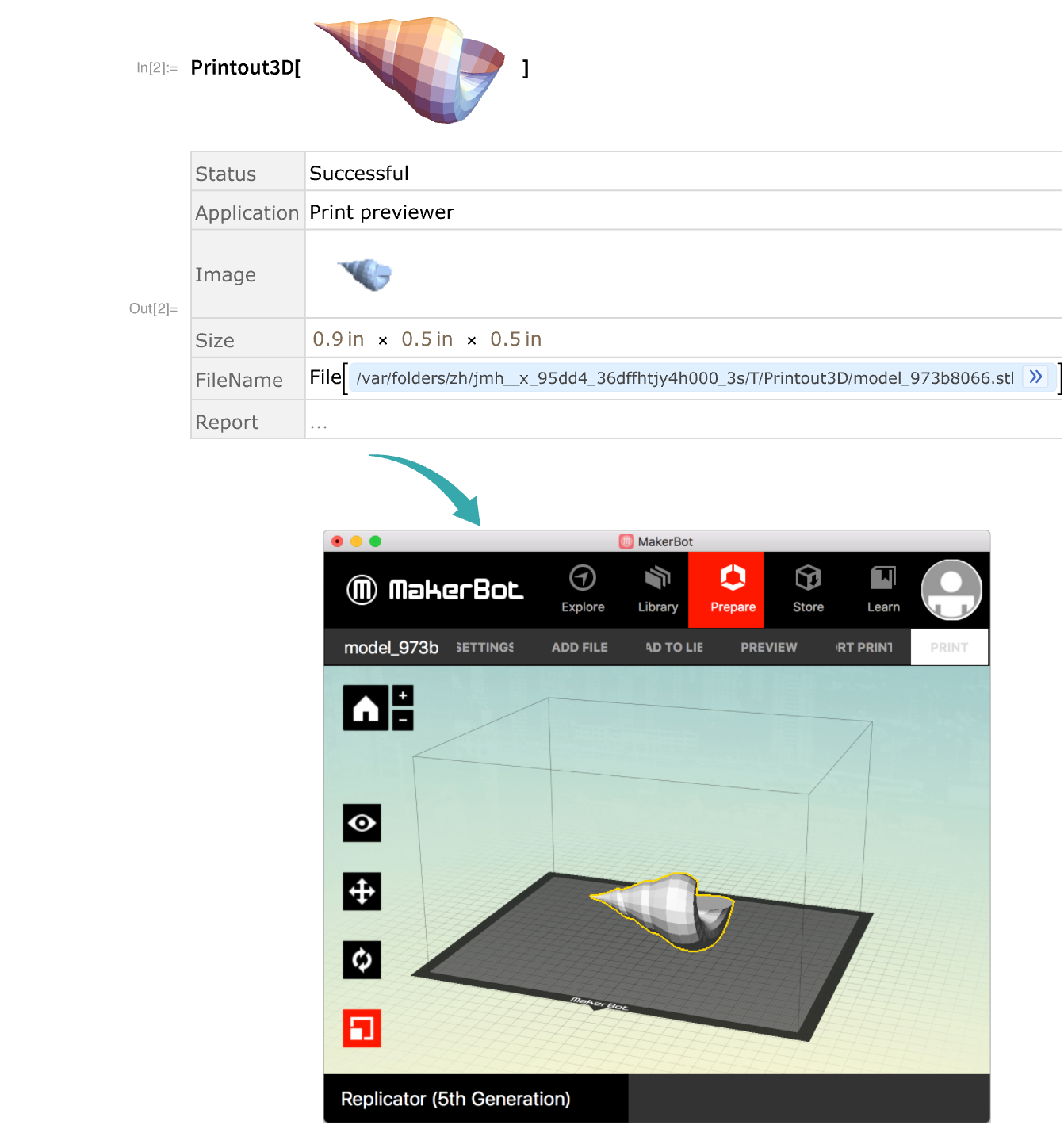 The application opened to connect to the local printer is specified by $Printout3DPreviewer.
By default, Printout3D will use the default program for STL files.
Local printers are only available in the desktop environment.
Notes
Printout3D
will attempt to automatically repair mesh defects. If a model has defects that cannot be automatically repaired, it may not print correctly.
You can save a model to an STL file with
Printout3D
: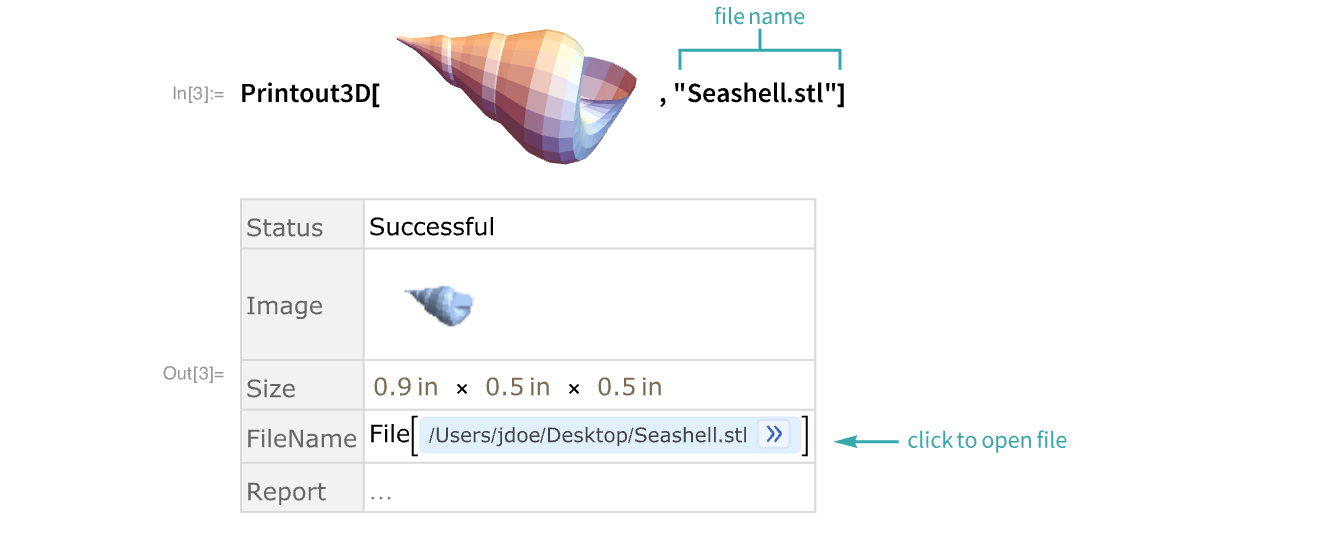 Supported 3D printing formats include "STL", "OBJ" and "DAE". Other 3D formats can be used but may require conversion before printing.
If no path is given in the file name, Printout3D will save the model to your working directory as given by

Directory[]

.