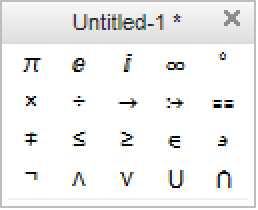 π   ∞ ° × ÷    ≠ ≤ ≥ ∈ ∍ ¬ ∧ ∨ ⋃ ⋂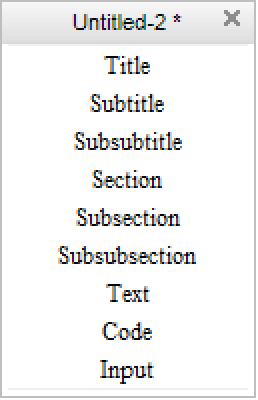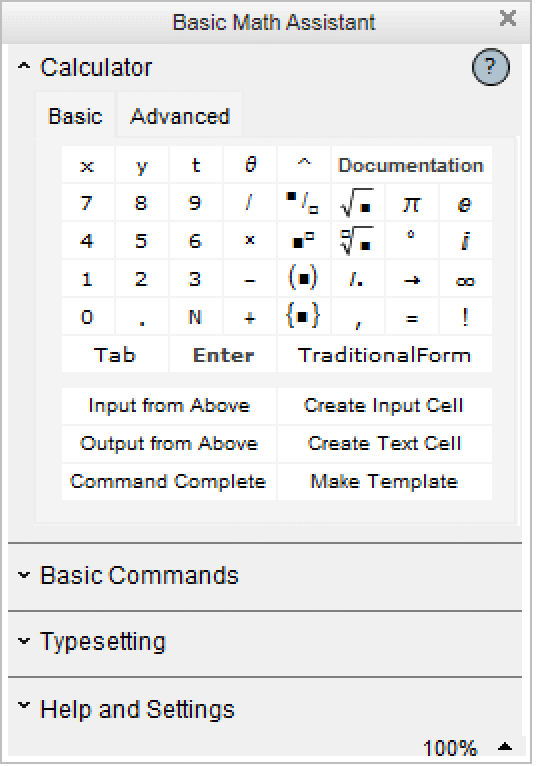 1. To set these options programmatically, specify each of the options above in a CreatePalette statement. For example:
CreatePalette[expr,Magnification->1.0,DynamicUpdating->True]
Note: Setting DynamicUpdating->True should only be done when the palette functionality has been completely debugged and is in a ready-to-use state, as this prevents the front end from aborting a dynamic evaluation that may or may not contain bugs.
2. To set these options using the Option Inspector, select the palette and open the Option Inspector:
In Notebook Options ▶ Display Options, explicitly set Magnification to avoid inheriting the global setting.
In Cell Options ▶ Evaluation Options, explicitly set DynamicUpdating->True to enable Dynamic even if dynamic updating is disabled in the user's front end.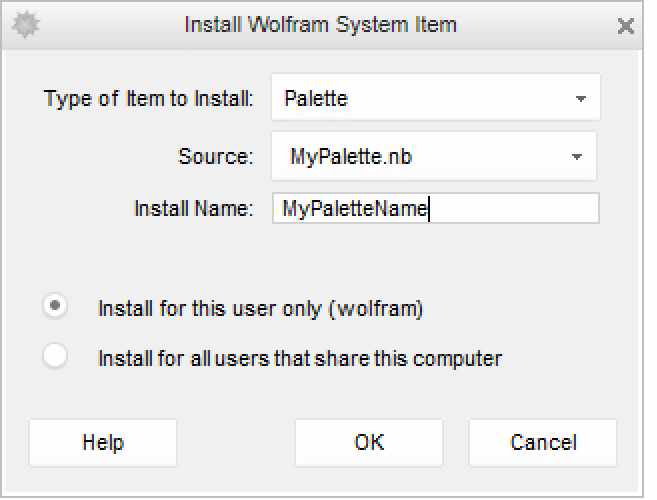 Dependent Opener Views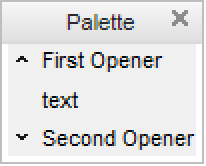 Applying and Evaluating Functions